Same-Day Moving Company Serving Philadelphia, PA
The Same-Day Moving Revolution!
Moving homes can often be a stressful process, especially when you're short on time. At Cool Moving, we understand the demands of same-day moving in Philadelphia, PA and surrounding areas. We've revolutionized the moving industry with our same-day moving services, helping you transition to your new home in a single day.
Get a Free Quote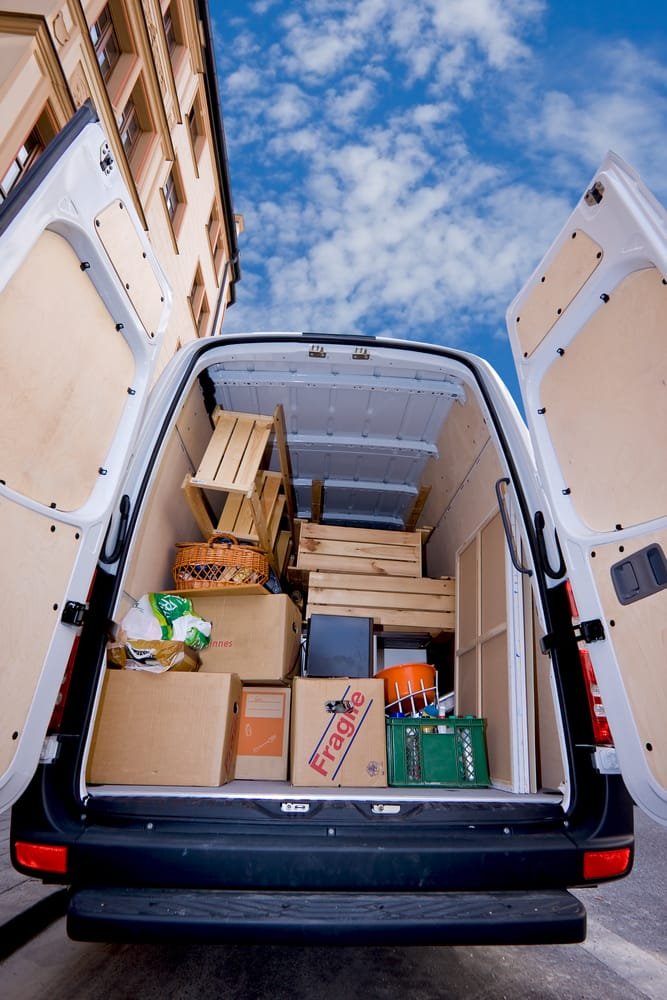 Professional Same-Day Movers That Provide Fast and Efficient Services
Moving is no small task, which is why our professional movers are trained to deliver fast and efficient services. Whether you need to relocate to Norristown, Conshohocken, King of Prussia, West Chester, Upper Darby, Bensalem, Horsham, Willow Grove, Bucks County, Montgomery County, or Delaware County, PA, our same day movers are ready to assist.
Each member of our expert team has been trained in packing, loading, and transporting your belongings safely, providing a stress free moving process. So, instead of worrying about the logistics of your move, you can focus on settling into your new home.
We Handle All Your Same-Day Moving Needs
At Cool Moving, we aim to make your move as easy as possible. Our comprehensive moving services include packing, loading, transporting, and unpacking your belongings. Need to move a large piece of furniture? Our team has the expertise to handle heavy lifting, ensuring the safety of your valuable items.
Perhaps you require moving services at the last minute? No problem! Our last minute movers are on standby to offer immediate assistance. Our short notice movers are equipped to handle even the most unexpected of moving emergencies.
Areas We Serve
From the heart of Philadelphia to the surrounding regions of Montgomery County, Delaware
County, and Bucks County, PA, our service areas are extensive. Whether you are planning a
local move or looking to relocate to a new city, our team is ready to support you every step of the way.
Read More
Packing Services and More
At Cool Moving, we understand that every move is unique. That's why we offer packing services to help make your move smoother. With our team handling the packing, you can be confident that your belongings are in safe hands. And once we reach your new home, we provide unpacking services to help you settle in quickly.
We're not just movers. We are your partners in your moving journey, dedicated to providing you with a stress-free moving experience and great service.
Make Your Next Same-Day Move With Cool Moving!
The chaos of moving doesn't have to be your problem anymore. With our same-day moving services, you can relax, knowing your move is in capable hands. So why wait? Give us a call and get your free quote today!
The Cool Moving Guarantee
At Cool Moving, we don't just promise, we deliver. Our customer satisfaction is our top priority, which is why we guarantee a moving process with no hidden fees and full transparency. Whether it's a regularly scheduled move or a last-minute relocation, our promise remains the same – a seamless, stress-free moving experience.
No matter your moving needs, Cool Moving is here to help. We're the same-day moving company that goes the extra mile. Ready for a smooth and stress-free move? Contact us today and let our team handle your moving needs.
Interested in learning more about our team and our full range of moving services? Click on the links to find out how Cool Moving can make your next move your best move yet.
Remember, when it comes to moving, don't sweat it… Cool it!
What to Expect on Moving Day with Movers?
When you choose Cool Moving for your moving day, expect a seamless and efficient process. Our professional movers will arrive promptly, equipped with all the necessary tools and resources for your move. We'll handle everything, from packing services to the entire moving process, all aimed at ensuring your items are safe and secure during transit. Your day will end with us unpacking services at your new home, placing your belongings exactly where you want them.
How Should a Customer Prepare for Moving Day?
Preparing for moving day requires some planning. First, organize and sort your belongings, deciding what you want to take with you and what you can discard. Second, make sure to create a clear pathway for our professional movers for a stress-free moving process. Notify us of any special requirements, such as the need to move large furniture or valuable items. Lastly, ensure to keep personal items like documents, jewelry, and essentials separate so that they're readily available when needed.
What Questions to Ask When Moving?
When hiring movers near you, there are several important questions you should ask. Inquire about their experience and credentials, the services they offer, and if they can handle specific requirements. Also, ask about the approximate moving cost, any possible hidden fees, and the measures they take to ensure the safety of your belongings. Lastly, if you have a short notice move, ask how they manage last-minute moving requests. At Cool Moving, we're always ready to answer any questions you may have about the moving process.
How Do I Prepare for a Last-Minute Move?
Preparing for a last-minute move can seem daunting, but with Cool Moving, you're in capable hands. First, give us a call. Our last-minute movers are trained to handle short notice requests efficiently. Next, prioritize your packing, focusing on essentials first. If time allows, declutter your belongings, getting rid of items you no longer need. Finally, set aside important documents and essentials to avoid them getting lost in the move.
How to Move in 1 Day?
Moving in one day is a specialty of Cool Moving, your go-to for same-day moving in Philadelphia, PA and surrounding areas. Our efficient same-day moving process begins with packing your belongings securely, followed by loading them into our moving truck. We'll then transport everything to your new home and finish unpacking. We aim to make your same-day moving experience as seamless and stress-free as possible.
How Can I Make My Moving Day Easier?
To make your moving day easier, consider hiring movers like Cool Moving. Our professional movers handle all the heavy lifting, reducing the stress associated with moving. Additionally, prepare ahead of time by organizing and labeling your items, and keeping essential items readily accessible. Remember, the key to an easier moving day is effective communication with your moving company. Keep us informed about any special requirements, and we'll ensure a smooth, stress-free moving process.
Open Hours
Mon-Fri: 9am – 11pm
Sat-Sun: 9am – 10pm
Our Office
9963 Sandy Rd, Philadelphia,
PA 19115
What we Do
Local Moves
Apartment Moves
Packing Service
Storage Service
Residential Moves
Business Moves