Philadelphia Moving Services: Your
Reliable Moving Partner
As life keeps moving, Cool Moving is dedicated to facilitating your transitions, big and small. Our unparalleled moving services in Philadelphia, PA, are tailored to meet your unique requirements. Let's explore the world of ease, professionalism, and reliability that we offer to our clientele.
Get a Free Quote
What We Offer: An Overview of Our Moving Services
Your content goes here. Edit or remove this text inline or in the module Content settings. You can also style every aspect of this content in the module Design settings and even apply custom CSS to this text in the module Advanced settings.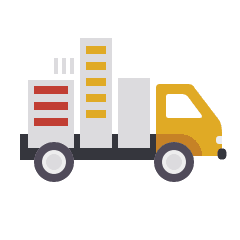 PACKAGING & UNPACKING
With Cool Moving, say goodbye to the stress of packing and unpacking. Our professional Philadelphia movers are well-trained in handling a variety of items with utmost care. Be it fragile items, electronics, or bulky furniture, we ensure everything arrives at your new home safe and sound.
Disassembly and Assembly of Furniture
Our movers in Philadelphia are well-versed in the disassembly and reassembly of furniture. From basic couches to complex modular furniture, we ensure your valuable items are safely transported and set up at your new location.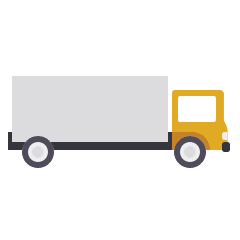 Local and Long-Distance Moving
As one of the top moving companies in Philadelphia, we offer both local and long-distance moving services. Regardless of the distance, our commitment to quality and timely delivery remains the same.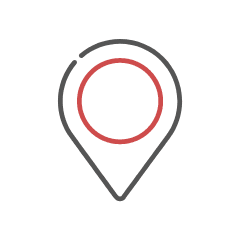 Same-Day Moves
We want you to consider Cool Moving as fast and efficient for any same-day relocation situation, no matter the obstacles and unique requirements. You can trust us whenever you need same-day movers as soon as possible.

Pickups & Hauloffs
Whatever you need, no transporting job is too large or too small for Cool Moving. We provide professional pick-up and haul-off services and have a fleet of vehicles that can handle any type of moving requirements you might have.

Commercial Moves
If you are planning to move your business, look no further. We offer a wide range of services that specifically cater to the needs of business owners. Our team understands how important a business move is to streamline your own operations once at a new location. We'll take the time to plan out the move accordingly, seamlessly matching your schedule.

Transporting Valuables
If you have precious or valuable items that need moving, our professional, skilled and fully trained team are the people for the job. We're equipped with the knowledge and resources to successfully handle the transport of all your valuables. No matter how fragile or delicate something is, the team at Cool Moving will ensure it arrives at the intended destination safely.
Get A Free Quote In Less Than 5 Minutes
Professional Moving Services in the Philadelphia Region
We pride ourselves in being the premier moving company in Philadelphia offering excellent services tailored to your specific needs. We understand that each move is unique and we offer personalized services to meet those distinct requirements.
Our team of professional movers in Philadelphia are experienced and trained to provide top-notch services. We are committed to ensuring your move is smooth, stress-free, and executed to perfection. You can learn more about our team and the values that guide us in our operations.
Read More
Areas We Serve: Serving Philadelphia and Beyond
While we are renowned Philadelphia movers, our services aren't confined to this vibrant city. We extend our exceptional moving services to a wide array of areas. Some of the key regions we serve include:
Norristown
Conshohocken
King of Prussia
West Chester
Upper Darby
Bensalem
Horsham
Willow Grove
Bucks County
Montgomery County
Delaware County
So, whether you are looking for movers in Philly or movers near Philadelphia, Cool Moving is your ideal partner. We are your local experts, making us the preferred choice for residents across these locations.
Why Choose Us?
Choosing Cool Moving is choosing quality, professionalism, and a smooth moving experience. We bring a high level of expertise and care to ensure your belongings are safe and your move is hassle-free.
With Cool Moving, you get more than just movers in Philadelphia. You get a team of professionals who understand the intricacies of moving and strive to make the process seamless for you.
We work around your schedule, offer competitive pricing, and have a proven track record of delivering outstanding moving services. Our customer testimonials speak volumes about our commitment and dedication.
IN ANY WEATHER
At Cool Moving, we know that the weather can affect how a move goes, but you can rest assured we are the moving company in Philadelphia who will get on with getting your items to the destination, whatever the weather. Where others may postpone the job, the Cool Moving team of professional local and remote movals experts will brave everything the Philadelphia climate can throw at us – we're here to help you.
Our move team is fully trained in operating safety in inclement weather and will do everything they can to ensure the safety of you and your belongings in everything from the scorching sun to freezing snow. We understand that time is of the essence when it comes to moving, and we're here to put the customer's needs first.
A LARGE FLEET OF DIVERSE MOVING VEHICLES
Do you have a full household of furniture, fixtures, and fittings to move? Or are you simply looking for a few items to be moved into an apartment? At Cool Moving, we won't charge you for using our biggest trucks for a small load, as we want to give you the best value around. What we do is check out what you need from your Philadelphia moving company and use the most appropriate vehicle from our huge range of trucks. We believe this is the most economical and cost-effective way to do the job, as no space is wasted on any occasion. If you have a large house in which everything is moving, we can handle the job.
SECURE SHIPPING
Cool Moving is committed to ensuring the security of our customer's furniture, belongings, and other items, and whether you are moving locally, or afar we promise secure shipping of the highest order. Any overnight stays will be subject to our stringent security procedures, and if you need help with shipping to faraway destinations, Cool Moving is the moving company to talk to for the very best in secure shipping both at home and overseas. More than anything else, we are here to promise the smoothest, most trouble-free, and least stressful removal procedure you will ever encounter, and our many satisfied clients are more than happy to testify to the quality of our services.
PROFESSIONAL OPERATORS
There are a lot of players in the Philadelphia moving market, but there's only one Cool Moving! We can't be beaten for the professionalism with our highly-skilled, trained, and experienced operatives who we've picked for their excellent ability and performance, and you'll find every one of the team to be helpful and professional from the first contact to the point we wave goodbye after successfully helping you move from one place to another. If you need a quote for local moves, labor moves, or even packing assistance, we can help, so get in touch with Cool Moving and get the best prices from the number one moving company in Philadelphia.
Make Your Next Move With Cool Moving!
Whether you're moving across the street or across state lines, Cool Moving is here to ensure your transition is smooth and stress-free. Our team of professional movers in Philadelphia is ready and equipped to handle your next move with ease.
We invite you to experience the convenience and peace of mind that comes with using our moving services. To learn more or to get a free quote for your next move, please do not hesitate to contact us.
What questions should you ask when moving?
When you're preparing to move, it's important to ask several questions to your chosen moving company to ensure a smooth and efficient process. Here are a few questions to ask Cool Moving:
How many years of experience does Cool Moving have in the industry?
What are the costs and payment terms for the moving services in Philadelphia, PA?
Is Cool Moving insured and licensed?
How does Cool Moving handle delicate items and valuable possessions?
What are the timelines for the move?
Does Cool Moving offer packing and unpacking services?
How does the company handle last-minute changes or unexpected obstacles during the move?
What do I need to consider when moving?
There are several things to consider when planning a move. With Cool Moving, we recommend considering the following:
Budget: Understanding the cost of moving services in Philadelphia, PA is crucial to planning your move.
Timing: Consider the timing of your move. Certain times of the year, like summer, are busier for moving companies.
Inventory: Make a list of your possessions to ensure that all items are accounted for during the move.
Services Needed: Do you need packing, unpacking, disassembly, and reassembly services? Cool Moving offers all of these services for your convenience.
Distance: Are you moving locally in Philadelphia, or relocating to a distant location?
This impacts the cost and planning of your move.
How do I prepare for a last-minute move?
Last-minute moves can be stressful, but with Cool Moving, it doesn't have to be. Here are some tips to help you prepare:
Hire Professionals: Contact Cool Moving, a professional Philadelphia moving company, to help with your last-minute move.
Downsize: Get rid of items you no longer need to make the move quicker and more efficient.
Prioritize: Focus on packing the most essential items first.
Notify Relevant Parties: Inform utility companies, postal services, and others about your change of address.
What are the first steps to relocating?
The first steps to relocating with Cool Moving are as follows:
Plan: Identify your moving date and create a timeline of tasks leading up to the move.
Inventory: Make a list of items you will be moving.
Hire Movers: Contact Cool Moving for a quote on your move. Remember to discuss all the services you may need.
Notify: Inform the necessary entities (utilities, postal services, etc.) about your upcoming move.
Pack: Start packing non-essential items early, and gradually move to essentials as the moving day approaches.
How do you pack a house fast?
Packing a house quickly is an art, and it can be achieved effectively by following these tips:
Start Early and Organize: As soon as you know you're moving, start by packing items you don't use daily.
Hire Professional Packers: Cool Moving, your trusted Philadelphia movers, can provide efficient packing services.
Use Proper Packing Materials: This includes boxes of various sizes, bubble wrap, packing paper, and packing tape.
Label Boxes: Keep track of what's in each box. This will make unpacking faster and easier.
Pack Room-by-Room: This method allows for more organization and prevents the process from becoming overwhelming.
At Cool Moving, we're always ready to make your moving process as smooth as possible. Reach out to us for any further questions or to schedule your next move.
Satisfaction Guaranteed!
We will make sure you get the best results possible. Please take a look at what our customers say about us. The premium quality is guaranteed!

We have moved many times and never had such a pleasant experience with movers!! They were professional, efficient, excellent at caring for our things!! I cannot say enough positive words about them… We will use them again for sure!
– J. B.

This was the easiest way to put my stuff away!!!! They showed up on time, came with boxes and got all my stuff packed in 45 minutes!!! I didn't have to lift a finger. Thanks you all.
– Ramiro I.

I could not recommend them high enough. They were professional, courteous, careful with my belongings, and on top of it all they showed up early for the job. I could not have done my move without them. Highly recommend.
– Noah L.
Open Hours
Mon-Fri: 9am – 11pm
Sat-Sun: 9am – 10pm
Our Office
9963 Sandy Rd, Philadelphia,
PA 19115
What we Do
Local Moves
Apartment Moves
Packing Service
Storage Service
Residential Moves
Business Moves