Philadelphia Moving Services
Cool Moving is proud to offer a full range of Philadelphia Moving Services and solutions, and you won't get better service anywhere else! Here's why you should come to us as your number one Philadelphia Moving Company.
Get a Free Quote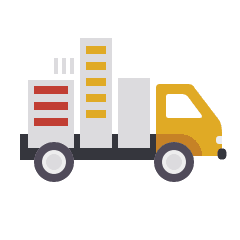 PACKAGING & UNPACKING
Leave the packing to us! We'll handle everything as part of the move process – even the smaller items – so you can relax at what is a stressful time.
LOCAL MOVES
It's said that moving to a new house or apartment is among the most stressful events of all, so Cool-Moving will do everything we can to make sure the job is done for you in as smooth and streamlined a fashion as possible. Let our team take the strain with no worries!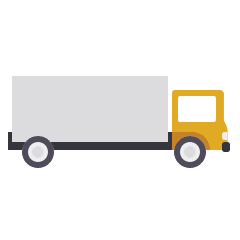 COMMERCIAL MOVES
If you are planning to move your business, look no further. We will move it as if it was our own. With a phone call away, we will be of your assistance to adhere to your moving needs. We are the best office movers in Philadelphia.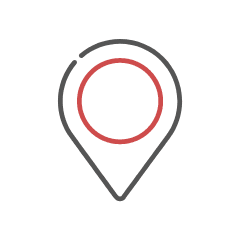 Same-Day Moves
We want you to consider Cool Moving as a trustworthy relocation company for any same-day relocation situation, no matter the obstacles and unique requirements. You can trust our emergency movers moving expertise when you need same-day movers as soon as possible.

Pickups & Hauloffs
Whatever you need, no transporting job is too large or too small for Cool Moving, so get in touch now if you need something picking up, we have a fleet of vehicles for all purposes.

Valuable Moves
If you have precious or valuable items that need moving, our professional, skilled and fully trained team are the people for the job. Talk to us now and let's get started.
Get A Free Quote In Less Than 5 Minutes
What Do We Offer
We offer a wide range of Philadelphia moving services. At Cool Moving, we are committed to first-class, professional, and personalized moving solutions and services at competitive rates. We are the budget movers in Philadelphia! Get in touch now, and let's have a chat about your requirements!
Professional Moving Services in Philadelphia Area
IN ANY WEATHER
At Cool Moving, we know that the weather can affect how a move goes, but you can rest assured we are the moving company in Philadelphia who will get on with getting your items to the destination, whatever the weather. Where others may postpone the job, the Cool Moving team of professional local and remote movals experts will brave everything the Philadelphia climate can throw at us – we're here to help you, in any weather.
Our move team is fully trained in operating safety in inclement weather and will do everything they can to ensure the safety of you and your belongings in everything from the scorching sun to freezing snow. We understand that time is of the essence when it comes to moving, and we're here to put the customer's needs first.
A HUGE NUMBER OF VARIOUS TRUCKS
Do you have a full household of furniture, fixtures, and fittings to move? Or are you simply looking for a few items to be moved into an apartment? At Cool Moving, we won't charge you for using our biggest trucks for a small load, as we want to give you the best value around. What we do is check out what you need from your Philadelphia moving company and use the most appropriate vehicle from our huge range of trucks. We believe this is the most economical and cost-effective way to do the job, as no space is wasted on any occasion. If you have a large house in which everything is moving, we have the trucks to suit and everything in between.
SECURE SHIPPING
Cool Moving is committed to ensuring the security of our customer's furniture, belongings, and other items, and whether you are moving locally, or afar we promise secure shipping of the highest order. Any overnight stays will be subject to our stringent security procedures, and if you need help with shipping to faraway destinations, Cool Moving are the people to talk to for the very best in secure shipping both at home and overseas. More than anything else, we are here to promise the smoothest, most trouble-free, and least stressful removal procedure you will ever encounter, and our many satisfied clients are more than happy to testify to the quality of our services.
PROFESSIONAL OPERATORS
There are a lot of players in the Philadelphia moving market, but there's only one Cool Moving! We can't be beaten for the professionalism with our highly-skilled, trained, and experienced operatives who we've picked for their excellent ability and performance, and you'll find every one of the team to be helpful and professional from the first contact to the point we wave goodbye after successfully helping you move from one place to another. If you need a quote for local moves, labor moves, or even packing assistance, we can help, so get in touch with Cool Moving and get the best prices from the number one moving company in Philadelphia.
How It Works
At Cool Moving we've made the whole process as simple and stress-free as it can be, so all you need to do is talk to one of our team and we'll start the ball rolling! We're here to make your life easier, so get in touch!
Satisfaction Guaranteed!
We will make sure you get the best results possible. Please take a look at what our customers say about us. The premium quality is guaranteed!

We have moved many times and never had such a pleasant experience with movers!! They were professional, efficient, excellent at caring for our things!! I cannot say enough positive words about them… We will use them again for sure!
– J. B.

This was the easiest way to put my stuff away!!!! They showed up on time, came with boxes and got all my stuff packed in 45 minutes!!! I didn't have to lift a finger. Thanks you all.
– Ramiro I.

I could not recommend them high enough. They were professional, courteous, careful with my belongings, and on top of it all they showed up early for the job. I could not have done my move without them. Highly recommend.
– Noah L.
Open Hours
Mon-Fri: 9am – 11pm
Sat-Sun: 9am – 10pm
Our Office
9963 Sandy Rd, Philadelphia,
PA 19115
What we Do
Local Moves
Apartment Moves
Packing Service
Storage Service
Residential Moves
Business Moves