A Trusted Local Moving Company Serving Philadelphia, PA
Are you in search of a reliable local moving company? Welcome to Cool Moving, your top-tier choice for local moving services in Philadelphia, PA. With years of experience and a dedicated team, we take pride in providing fast, efficient, and stress-free moving services. We take away the heavy lifting from you and handle your entire moving process, making your moving day a breeze.
Get a Free Quote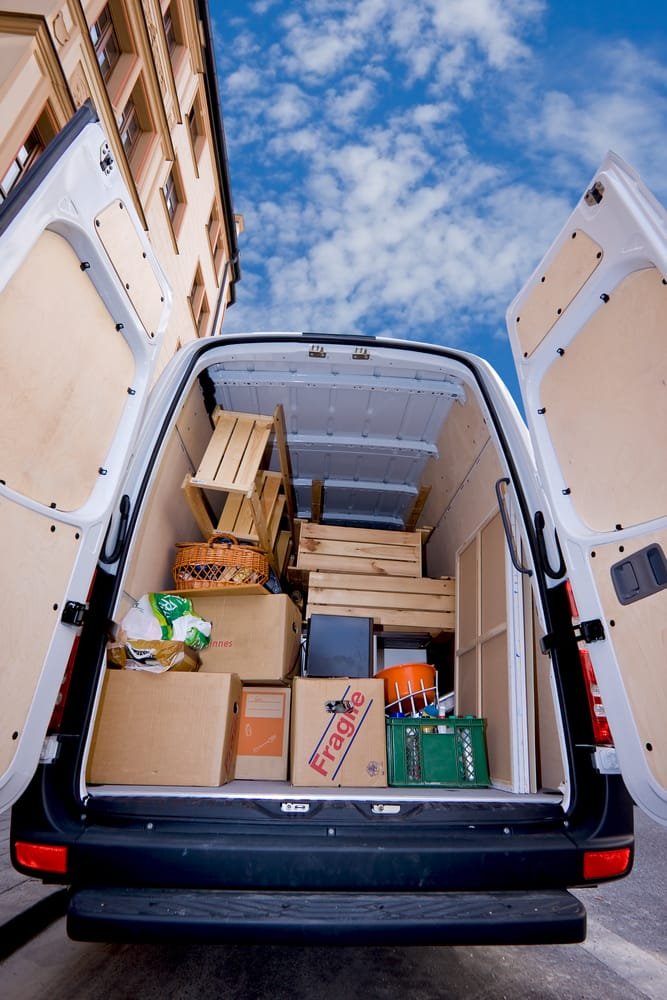 Professional Local Movers That Provide Fast and Safe Moving Services
At Cool Moving, we are not just movers; we are professionals committed to making your move hassle-free. We understand that each move is unique and requires a tailored approach. Our team of professional movers is trained to handle everything from packing to loading and transportation, ensuring your belongings reach their destination safe and sound.
Our Philadelphia movers don't just carry your stuff; they offer a comprehensive moving service designed to make your relocation seamless. Our wide range of services includes packing services, long-distance moving services, junk removal, and even storage unit solutions. Rest assured, we can handle everything, including that bulky furniture and delicate items.
We Handle All Your Moving Needs
Whether you're moving a one-bedroom apartment or relocating an entire home, our Philadelphia movers are up for the task. We provide all the necessary packing materials, moving pads, and even a rental truck if needed.
As a full-service moving company, we understand the stress associated with moving. This is why we have developed a comprehensive approach to cover your entire moving process, from the initial free estimate to the final move-in. We aim to provide a stress-free experience, eliminating hidden fees, and ensuring clear communication throughout the move.
Areas We Serve
Although we are based in Philadelphia, PA, our services extend to surrounding regions including Norristown, Conshohocken, King of Prussia, West Chester, Upper Darby, Bensalem,
Horsham, Willow Grove, and many more. We're also proud to serve in Bucks County, Montgomery County, and Delaware County. If you're unsure whether we serve your location, don't hesitate to contact us for more information.
Make Your Next Move With Cooling Moving!
Why choose Cool Moving? It's simple. We provide top-quality service, coupled with a highly professional moving team, and we do it all in an efficient manner. With Cool Moving, you're not just getting a moving service; you're getting a partner dedicated to making your moving experience as smooth and stress-free as possible.
We believe in our work, and so do our customers. With numerous positive reviews, we have built a reputation as one of the best local movers in the Philadelphia area. Our quick response time and commitment to customer satisfaction separate us from other moving companies.
What are you waiting for? Save money and time by hiring professional movers who care about your move as much as you do. Learn more about our team and the comprehensive moving services we offer. Don't let moving be a stressful time; let Cool Moving handle the heavy lifting.
Your journey to a hassle-free move starts here. Get in touch for a free estimate and let's make your next move the best one yet!
What to Look for in a Local Moving Company?
When searching for a local moving company, you should consider several factors. First, the company should have significant experience and expertise in the field; this shows they can handle a variety of moving situations. A company like Cool Moving, which has been serving the Philadelphia, PA area for many years, is a great example of an experienced local moving company.
Next, check if they offer comprehensive services. A full-service moving company like Cool Moving not only helps with transportation but also provides packing services, long-distance moving services, and even storage units.
Lastly, look for a company that prioritizes customer satisfaction. Positive reviews, quick response times, and a professional moving team like Cool Moving's are all signs of a reputable local moving company.
How Much Should a Small Local Move Cost?
The cost of a local move can vary depending on several factors such as the size of your move, the distance traveled, and the services needed. On average, hiring a local moving company in the Philadelphia, PA area, like Cool Moving, can cost between $300 to $1,500. To get a more accurate estimate for your small local move, contact Cool Moving for a free estimate.
How Far in Advance Should You Schedule Local Movers?
Generally, it is recommended to schedule your local movers as soon as you know your moving date. For most moves, a 4 to 8-week notice is typically sufficient. At Cool Moving, we understand that sometimes a move can come up unexpectedly. As such, we try to accommodate last-minute moves whenever possible. However, early booking will give you a better chance of securing your desired moving date and time.
What to Expect When Using a Moving Company?
When you hire a professional moving company like Cool Moving, you can expect a stress-free moving experience. Our team of professional movers will handle the entire moving process from packing, loading, transporting to unloading your belongings. We ensure clear communication and no hidden fees, providing you with peace of mind throughout the entire process. Our primary goal is to move your items safely and efficiently, so you can settle into your new home without worry.
How Do I Know if My Moving Company is Reputable?
There are several ways to determine if your moving company is reputable. Check for positive reviews and testimonials from previous clients. A reputable moving company like Cool Moving will have numerous positive reviews attesting to their quality service and customer satisfaction.
Also, check if the company is properly licensed and insured. Cool Moving, for instance, complies with all local and state regulations, ensuring your belongings are in safe hands. Lastly, reputable companies are transparent about their fees and provide clear communication throughout the moving process, just like Cool Moving does for every move.
Open Hours
Mon-Fri: 9am – 11pm
Sat-Sun: 9am – 10pm
Our Office
9963 Sandy Rd, Philadelphia,
PA 19115
What we Do
Local Moves
Apartment Moves
Packing Service
Storage Service
Residential Moves
Business Moves